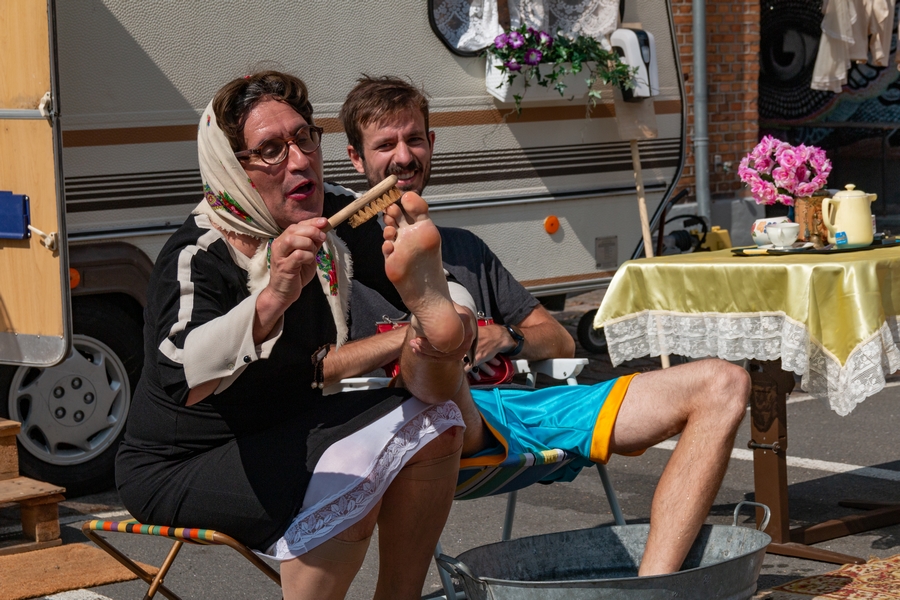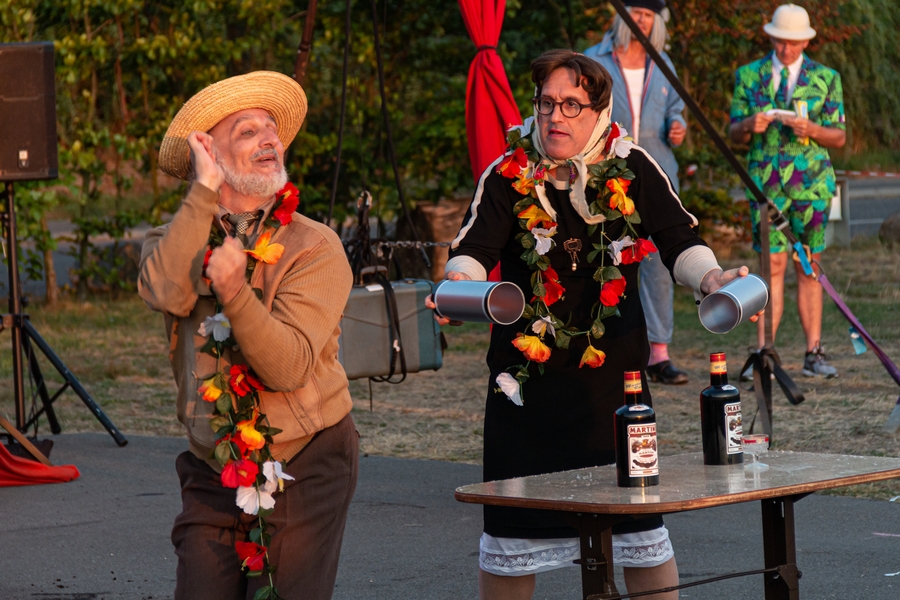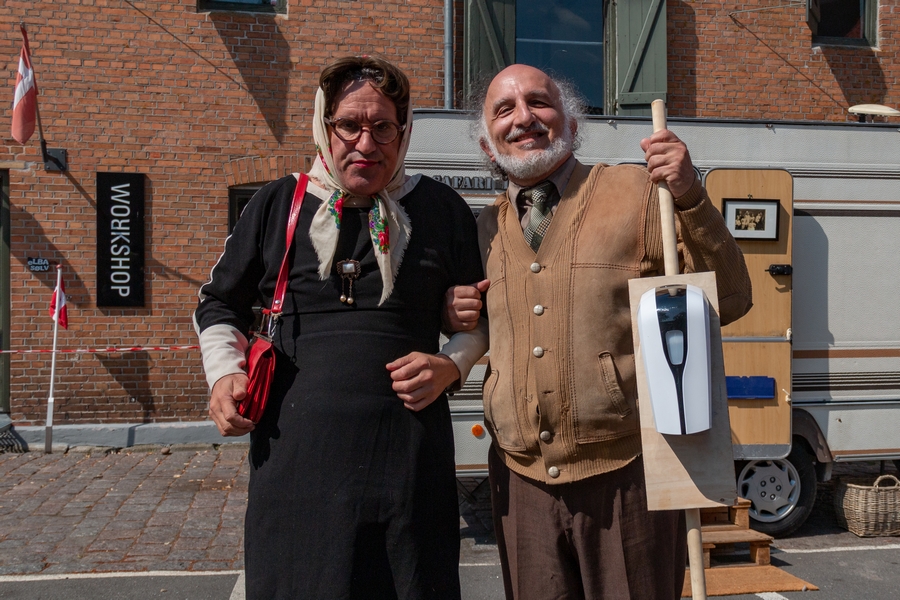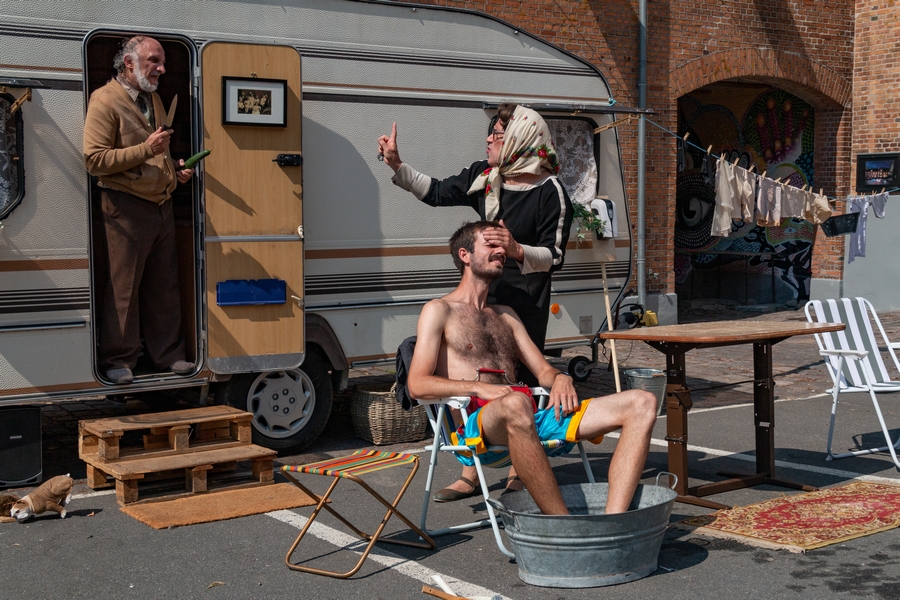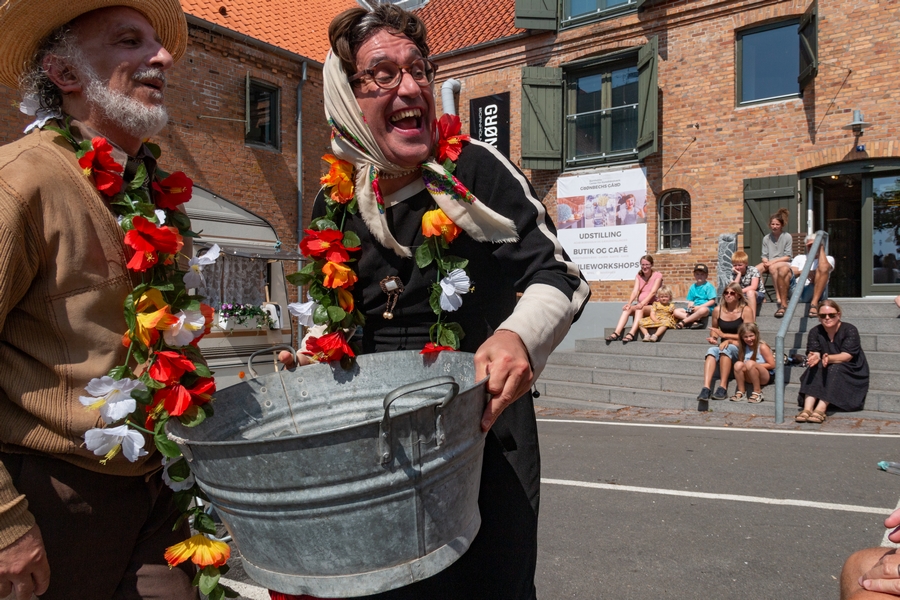 Studium Actoris/Adrian Schvarzstein (NO/ES), Sweet Home on Wheels
Se billeder fra årets festival på Bornholm
Komisk gadeshow for hele familien. 
Et ældre ægtepar, som bor i en campingvogn, gennemlever alt fra kærlighed, jalousi til irritation og ømhed i deres liv. Det tredje hjul i deres forhold er campingvognen. De trange kår forhindrer harmonien i parrets gammeldags livsstil fyldt med gamle ting og nips, hvilket skaber absurde og komiske slapstick situationer, som perler på en snor! 
A comic street show for the whole family.
An elderly couple living in a caravan go through everything from love, jealousy to irritation and tenderness in their lives. The third wheel in their relationship is the caravan. The cramped conditions prevent the harmony of the couple's old-fashioned lifestyle filled with old things and knick-knacks, creating absurd and comical slapstick situations, like pearls on a string!
Varighed/ Duration: 45 min
Medvirkende/Actors: Adrian Schvarzstein, Paolo Martin