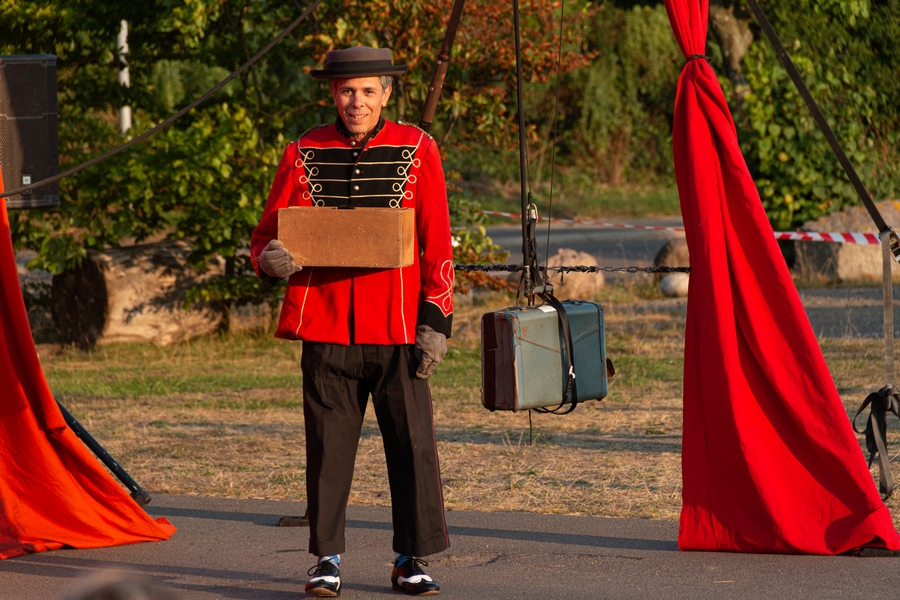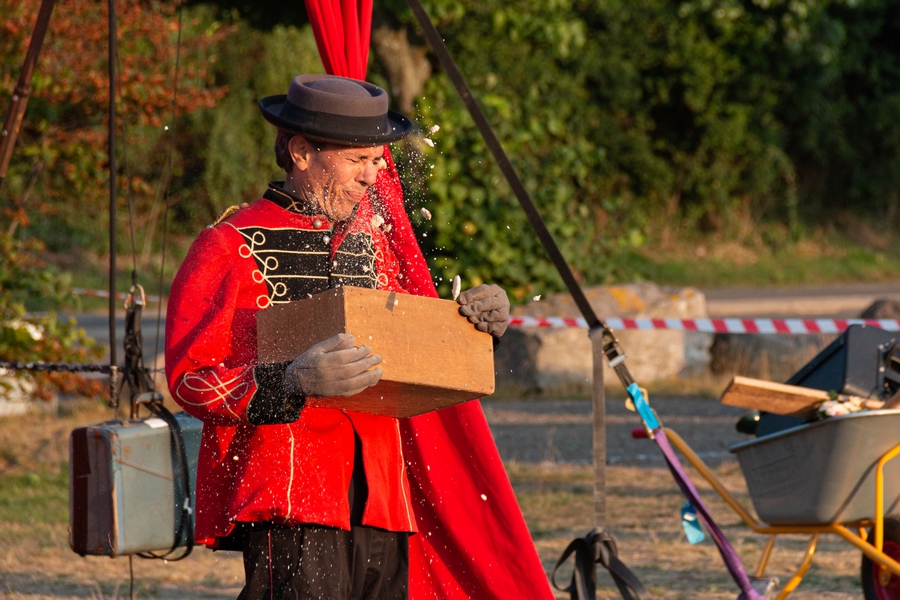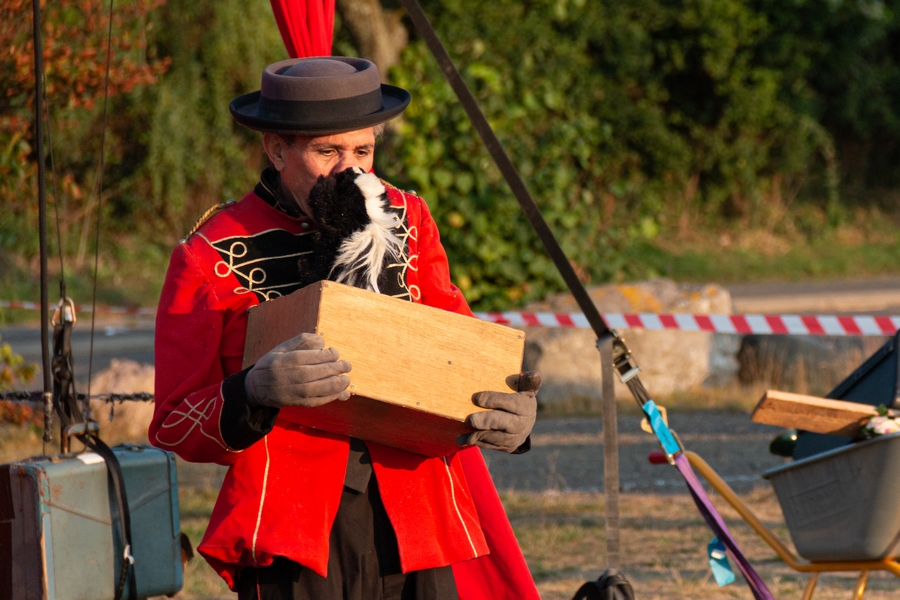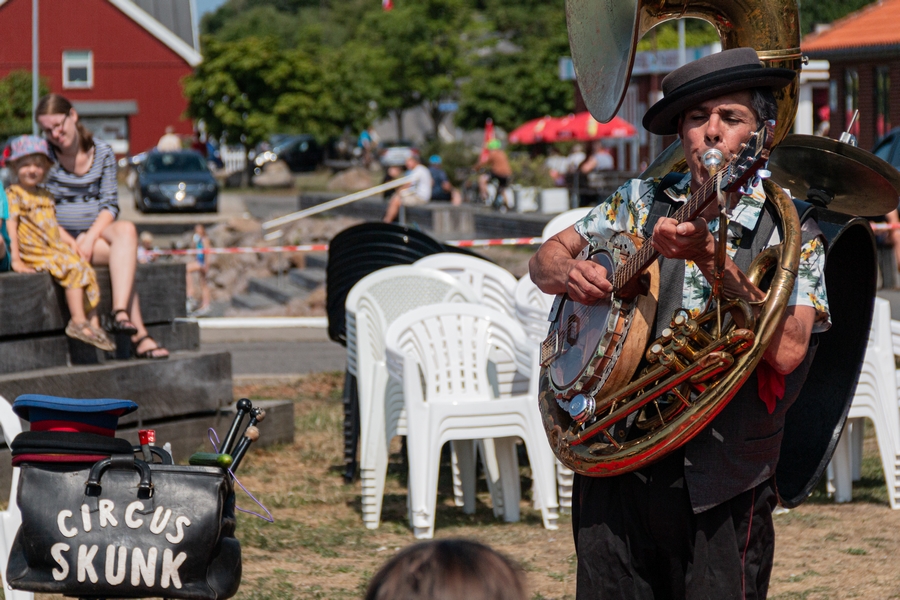 David Skunk (MX/US/DK) Circus Skunk
Se billeder fra årets festival på Bornholm
Oplev et fantastisk en-mands cirkus.
På ægte gøglervis indtager Hr. Skunk scenen med duften af ægte cirkus og lommen fuld af herlige løjer. Udover at være klovn af særlig kvalitet er David, den mexicansk amerikanske artist, også en herlig linedanser, en morsom jonglør, et forbløffende en-mands orkester. Han kan også trylle, så børnene taber både næse og mund, og de voksne må le.
Experience an amazing one-man circus
As a true entertainer, Mr. Skunk conquers the stage with a scent of real circus and his pocket full of marvelous jokes. Besides being a clown of high quality, David, the Mexican-American comic artist, is a wonderful line dancer, a fun juggler and an amazing one-man orchestra. He also does astonishing magic tricks making the children wonder and the parents laugh.
varighed/duration: 30 min.